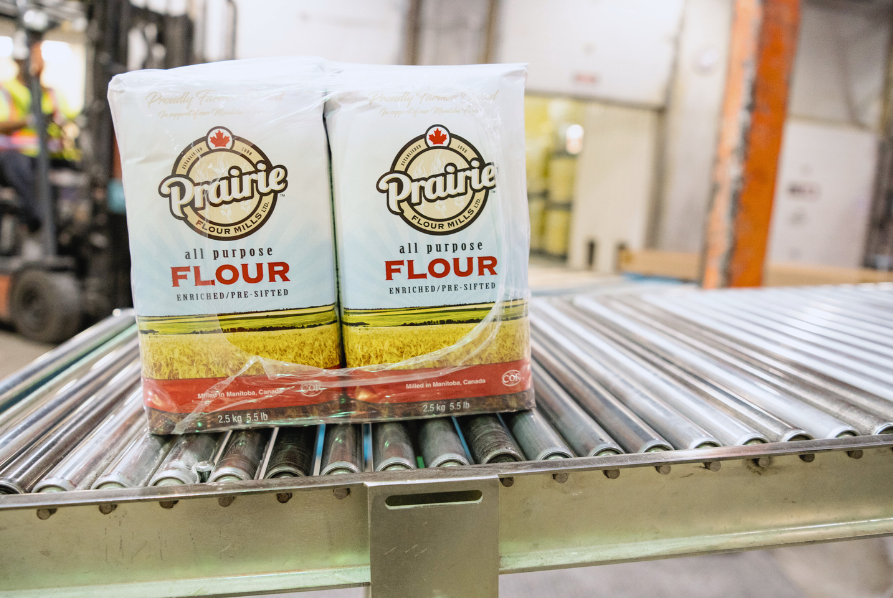 We want to take a moment to introduce ourselves and provide a glimpse into what makes Prairie Flour truly special. With a rich history rooted in Manitoba's fertile lands, we are proud to be a leading supplier of high-quality flour to the North American food industry. Let's delve into what sets Prairie Flour Mills apart.
Quality as Our Foundation:
At Prairie Flour, quality is at the heart of everything we do. We source only the finest wheat varieties, meticulously selecting them for their exceptional milling characteristics. Our state-of-the-art flour milling operation, located in the heart of Western Red Spring country near Winnipeg, Manitoba, ensures that every grain is transformed into flour of uncompromising excellence. With stringent quality control measures in place, we guarantee consistency and superior performance in every bag of flour.
Embracing Sustainability:
We understand the importance of responsible farming and sustainable agriculture. That's why we are committed to promoting sustainable practices throughout our supply chain. From working closely with local farmers to implementing environmentally conscious processes, Prairie Flour aims to minimize our ecological footprint and contribute to a more sustainable future. When you choose Prairie Flour, you're not just choosing exceptional quality; you're also supporting a company that values the well-being of our planet.
Flourishing Partnerships:
Our success wouldn't be possible without the strong partnerships we have cultivated over the years. We work hand in hand with local farmers, forging lasting relationships based on mutual trust and respect. By collaborating closely with these dedicated individuals, we ensure a consistent supply of the finest red spring wheat varieties, right from the farm gate to your kitchen plate. Together, we nurture the land and create a sustainable ecosystem that benefits both our partners and customers.
Thank you for joining us on this journey. We can't wait to share the wonders of Prairie Flour with you. Stay tuned for more blog posts!
The Prairie Flour Team